Meet your Champaign, IL Weed Man team of lawn specialists who are professionally trained to manage all of your lawn care needs. We are happy to introduce ourselves!
Josh Fromme | Owner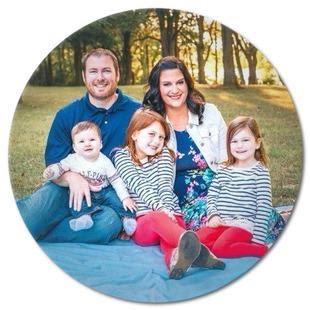 Josh graduated from Illinois State University in 2000 with a Bachelor's Degree in Agriculture Business. After graduation he was determined to give the residents of Springfield, IL a professional, caring, and locally owned lawn care company. Starting off with zero customers, one truck, and himself as the only employee, Josh began providing professional, customer service-based lawn care with one motto guiding him every minute of every day, "Promises Kept." With hard work and dedication, he expanded the company to what it is today. Outside of work Josh enjoys spending time with his wife Beth, and their three children Emma, Reagan, and William. He is a lifelong St. Louis Cardinals fan and can often be found barbecuing something delicious in his backyard. 
 Nick Heineman | Technical/Marketing Manager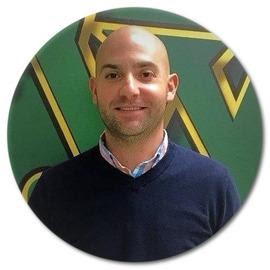 Nick started his journey with Weed Man in 2008 as a salesperson and technician. Nick loves that Weed Man gives people the opportunity for a career, "If you work hard, hit your goals, and grow yourself personally you can do anything within our company." Following this mission every day, Nick has moved up through the company and was eventually promoted to the technical and marketing manager. A typical day at work consists of analyzing performance and coaching for success. In the evenings, you can find Nick coaching his sons traveling baseball team and on the weekends, he enjoys playing golf with friends and spending time with his wife Erin and their two children, Max and Emma.
Chrissy F. | Administrative Director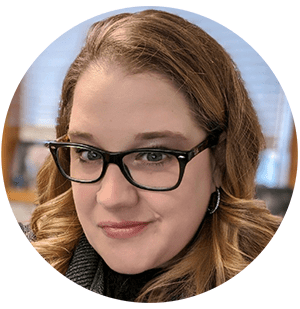 Chrissy was born and raised in the Chicagoland area and moved away in 2016. Her #1 focus and absolute pride and joy is her young daughter, Prudence. Chrissy came to Weed Man with over a decade of experience in the Pest Control industry performing Administrative Management for a mid-sized, family-owned company. Weed Man fits her true niche - amazing customer service management and administrative coaching inside of a smaller company with a family-owned feel. Chrissy loves the tremendous opportunities for all employees at Weed Man and thinks that it is not only a forward-thinking company, but one that values family and its employees' well-being. 
Keith Wresinski | Director of Sales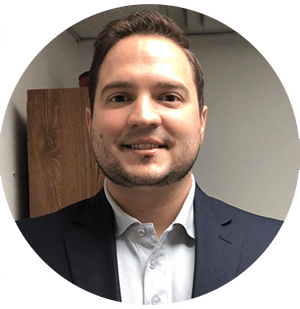 Keith earned a Bachelors in Geo-Sciences from the University of Missouri and Masters in Public Administration from the University of Louisville.  With four years industry experience, Keith enjoys teaching and coaching the sales process - especially as it relates to the unyielding positive attitude it requires.  He is also passionate about developing organizational leadership and about building championship caliber teams.  With any spare time, Keith enjoys spending time with his family, teaching CrossFit, and remodeling houses.
Kevin Fromme | Quality Control and Routing Coordinator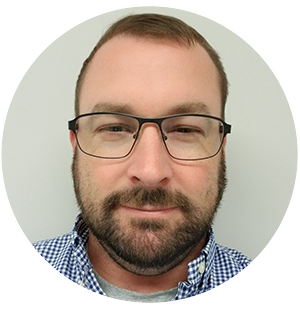 Kevin graduated from the University of Illinois at Urbana-Champaign with a degree in Animal Science – Meats.  On campus, he worked at the production farms, meats lab, and the Division of Intercollegiate Athletics.  After graduation, Kevin worked in the meat industry for about 20 years in Quality Control, sales, and production. Most of his experience is with Tyson.  His experiences with regulations and processes has helped to develop the Quality Control processes of our Technical Department.  Kevin is excited to aid in the development our team members and departments.
Steve S. | Service Manager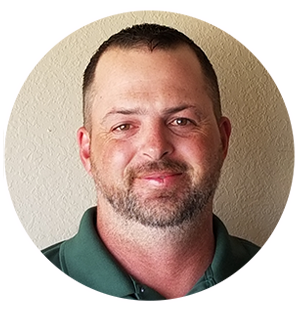 Steve started with with Weed Man in 2016 as a Lawn Care Technician. Steve has since moved up in the company and is now in his third year as Service Manager. He enjoys working with his staff and building customer partnerships so they can have the best looking lawns on the block! In his free time you will find him on the golf course or spending time with his young niece and nephew .   
Krystal | Customer Service Representative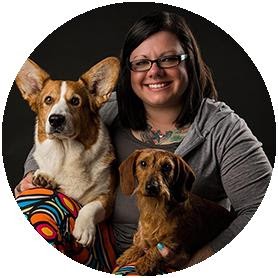 Krystal has been working in veterinary medicine for over 10 years, so switching from dog care to lawn care was a big change but she adjusted quickly. Krystal has a passion for making customers happy. She goes through the day following her favorite quote "kind words do not cost much, yet they accomplish much". Krystal enjoys showing her dogs in AKC conformation, attending musical festivals and dabbling in photography.
Danielle Fiello | Customer Service Representative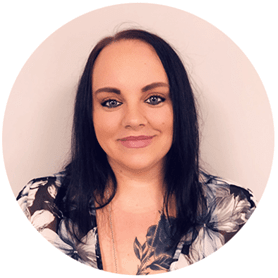 Danielle hails from the busy city of Chicago Heights and her life is just as hectic! She spends her days with her 3 kids; Alyssa, Brayden, and Elleina. Danielle's passion is in the kitchen. Her all-time favorite meal to cook is spaghetti and meatballs. When not wrangling her kiddos, she spends her time watching movies, reading and spending her time outdoors. Customers and co-workers all love working with Danielle she is the comedian in the office, and she brings laughter to the workplace every day.
Chris Sexton | Senior Lawn Care Technician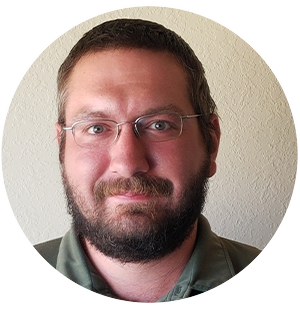 started with Weed Man in early 2018 and have been promoted to Senior Techncian. My favorite parts of the position are seeing the results our program brings to our customers lawns, building relationships with our customers, and the opportunity to increase my agronomic knowledge and pass that along to our staff.